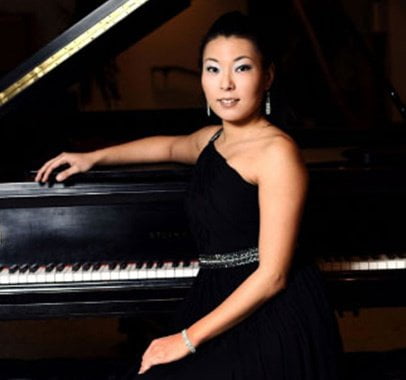 Piano Instructor
Minako Horimura
Minako Horimura, M.M. was born in Sendai, Japan. She grew up surrounded by musicians like her mother, who was also a piano teacher, and gained musical talent at an early age. She began her musical training at the age of five at Toho Gakuen School of Music for Children, where she performed numerous concerts and master classes. At the age of thirteen, she won the Japan Piano Teacher's Association Competition, the National Division performed for the winner's gala concert. At the age of fifteen she was accepted with a full scholarship to study at Tokiwagi High School as a piano performance major and she graduated with honors.
In 2001, She received a Bachelor of Music in Piano Performance from Toho Gakuen School of Music in Tokyo and studied with Emeritus Professor, Chieko Okabayashi. In the summer of 2001, she was accepted in the summer festival at Hamamatsu, Japan where she met Professor Thomas Schumacher (Eastman School of Music). With his strong recommendation, she decided to move to the United States to pursue her Master's Degree in Piano Performance and Literature, and she was accepted with the honorable Howard Hanson Scholarship from the Eastman School of Music and continued to study with Professor Thomas Schumacher.
During her studies, she was selected as an orchestra pianist and performed with the American Wind Symphony Orchestra in Pittsburgh in 2002. As a chamber musician, she collaborated with the renowned cellist, Nobuo Furukawa, who is a principal cellist for the Tokyo Metropolitan Orchestra. Ms. Horimura also performed with the members of the NHK Symphony Orchestra. In 2007, she was invited to perform the Beethoven's 5th Piano Concerto with the Miyagi University Orchestra in Sendai. Additionally, she was also a rehearsal pianist replacement for Pianist Andre Watts for the American Youth Symphony Orchestra.
Ms. Horimura is currently an Adjunct Faculty Collaborative Pianist at Chapman University in Orange, an accompanist at Foothill High School in Tustin, Festival Chair and a board member of MTAC Irvine, and founder of Cadenza Music Academy in Irvine California.